We are eclectic in our approach,
using Play Therapy and Talk Therapy
---
We have been helping individuals and families like yours for almost 20 years. We help rebuild and reunify families by teaching coping skills and better communication skills to children ages 3-18, adults, and families.
We help children, adolescents, and adults learn how to understand, control, and share their emotions appropriately, as well as make better choices. We can assist parents in developing strategies to help your child manage emotions, improve behavior at home and school, and help families get along better.
We also use play therapy with children and adolescents who have a hard time appropriately expressing themselves and talking to people about what is troubling them.
Our Services - Areas of Specialty
Our primary focus as a team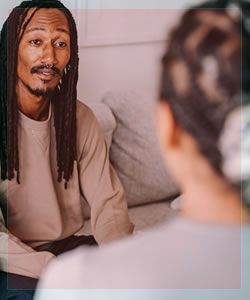 ---
Individual Adult
Therapy
We assist clients in finding their own pace, while also creating a safe, comfortable, and non-judgmental environment, to openly talk about their thoughts and feelings.

We help clients explore their past in order to create a more empowered future.

In doing so, we help clients to understand and break destructive patterns in their lives and to achieve and maintain well-being and balance.
---
Family
Therapy
Family dynamics can often be challenging, whether you have a traditional or non-traditional family.

Family Therapy helps families understand and resolve conflicts and improve their relationship.

Sessions will use a mixture of parent sessions and family sessions to comprehensively address challenges, solutions, and what positive changes you would like to make.
---
Play, Child &
Adolescent Therapy
We use play therapy to assist children and adolescents that have a hard time appropriately expressing themselves. Play therapy teaches children more adaptive skills, when there are emotional or social problems.

Children can face a range of difficult problems in their lives and struggle to control their behavior and emotions. I can help children work through these issues to make better choices.
The Child & Family Journey
Monthly blog posts, talking about relevant mental health issues
February 4, 2023
https://www.atlantanewsfirst.com/2023/01/29/how-cope-after-release-tyre-nichols-fatal-arrest/ Our very own Owner/Director, Kadesha Adelakun, LCSW, RPT-S, PMH-C, was interviewed for Atlanta News First to discuss "How To Cope After Release Of Tyre Nichols'
[…]
November 4, 2022
Parenting is one of the hardest things that you can do. With so many ways to discipline your child, how do you know if your way of
[…]
August 2, 2022
As a licensed professional counselor and certified school counselor, I have served many school-aged clients that have taken part in the MTSS (Mutli-Tiered Systems of Supports)
[…]
Other Areas of Specialty
---
Racial, Ethnic, and Cultural Identity/Trauma . Perinatal Mood and Anxiety Disorders . Depression
Self-Esteem . Adjustment . Loss or Grief . Parenting Support/Training
Behavior Management . Stress Management . School Problems . Anxiety . Parent/Child Conflict
Social Skills . Trauma and PTSD . Anger . Attention Deficit Hyperactivity Disorder Management
---
The Journey Counseling Services is an anti-racist, pro-social justice, BIPOC affirming, and LGBTQ+ affirming practice.